Welcome! To LakeSide Enterprises Home Of FrankTheRacer It's All About Speed & Toys For Big Boys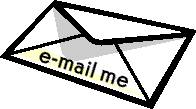 Frank S. Yuroshoski Sr.

2651 Niagara Falls Blvd.

Wheatfield, N.Y.

14304

Phone: 716-731-1368


This page was last updated: February 11, 2020
Attention New York State Customers
Due to changes in the New York State Sales Tax Law for reporting sales tax that I am not able to comply with I will no longer be selling or shipping to any address within N.Y. State as of 9/1/12. There will be no exceptions except tax exempt sales only & Any payments made will be refunded 100%. I will still be selling & shipping to the rest of the country & all 4 corners of the earth.
                                                            Food for thought in the words of Benjamin Franklin: 

      "The man who is willing to exchange his freedom for a feeling of safety and security deserves neither freedom nor safety."

The New Viper BSRT G3  200 Series Super Tires are Now Available !!

Double click here to add text.

Sorry for any confusion I may have caused with the new tax laws. After a lot of reading here is where we are. I will be selling to 48 states and world wide, the only exceptions will be Maryland, District of Columbia & New York. The first two I am not going to register to collect taxes. As for N.Y. I refuse to feed a corrupt system. God Bless America 

I will be gone racing  from February 22 until March 3 for the NMRA Spring Break Shootout in Bradenton Fl. .