Welcome! To LakeSide Enterprises Home Of FrankTheRacer It's All About Speed & Toys For Big Boys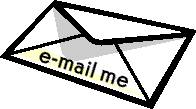 Frank S. Yuroshoski Sr.

2651 Niagara Falls Blvd.

Wheatfield, N.Y.

14304

Phone: 716-731-1368


This page was last updated: October 2, 2019
Attention New York State Customers
Due to changes in the New York State Sales Tax Law for reporting sales tax that I am not able to comply with I will no longer be selling or shipping to any address within N.Y. State as of 9/1/12. There will be no exceptions except tax exempt sales only & Any payments made will be refunded 100%. I will still be selling & shipping to the rest of the country & all 4 corners of the earth.
                                                            Food for thought in the words of Benjamin Franklin: 

      "The man who is willing to exchange his freedom for a feeling of safety and security deserves neither freedom nor safety."

The New Viper BSRT G3  200 Series Super Tires are Now Available !!

 Due to the new internet sales tax laws As of 10/2/19 I am referring all U.S. sales to my eBay listings until I can find a web host that can assist with tax collection. If you are in the U.S. and make a purchase I will refund it in full. I will still be selling to the rest of the world and will honor all international orders made on this site. I will customize any of my eBay listings to suit your order. Sorry about this, don't like it? me neither! let your local politician know, not that they care.