Welcome! To LakeSide Enterprises Home Of FrankTheRacer It's All About Speed & Toys For Big Boys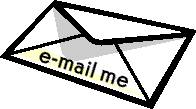 Frank S. Yuroshoski Sr.

2651 Niagara Falls Blvd.

Wheatfield, N.Y.

14304

Phone: 716-731-1368


This page was last updated: February 2, 2023
Attention New York State Customers
Due to changes in the New York State Sales Tax Law for reporting sales tax that I am not able to comply with I will no longer be selling or shipping to any address within N.Y. State as of 9/1/12. There will be no exceptions except tax exempt sales only & Any payments made will be refunded 100%. I will still be selling & shipping to the rest of the country & all 4 corners of the earth.
                                                            Food for thought in the words of Benjamin Franklin: 

      "The man who is willing to exchange his freedom for a feeling of safety and security deserves neither freedom nor safety."

The New Viper BSRT G3  200 Series Super Tires are Now Available In Compound C & The Silver Series 

Double click here to add text.

Sorry for any confusion I may have caused with the new tax laws. After a lot of reading here is where we are. I will be selling to 48 states and world wide, the only exceptions will be District of Columbia & New York. God Bless America 

The Tuff-1 Pro Series Sponge Silicone Silver Edition Tires Are Now In Stock